Contact Info
Florence Copper
Stacy Gramazio
1575 W Hunt Highway
Florence, AZ 85132
Phone: 520-374-3984
Contact Form
Visit our Website
Photo Tour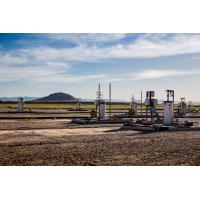 Hours of Operation
Main Site: Mon. - Fri., 8 AM to 4:30 PM
Community Office: Mon. - Fri., 9 AM to 3 PM
About Us
Plans are underway for a project in Florence that has the potential to generate significant economic benefits and job opportunities for our community, region and state. Florence Copper is working hard on the final phases of a small-scale Production Test Facility, involving in-situ recovery of a large copper deposit deep below the Earth's surface. Before the operation can begin, the Arizona Department of Environmental Quality and the US Environmental Protection Agency must first approve the plan.

This will not be the first in-situ test facility on the Florence Copper property in Florence, Arizona. The EPA and ADEQ approved a nearly identical project that operated successfully in the late 1990's. The currently proposed Production Test Facility will further test and refine the in-situ method of extracting copper from the ground and demonstrate to regulators and the community that this process can be done safely and effectively, while protecting water quality at all times.

Florence Copper gives regular Site Tours for people in Florence, San Tan Valley, Coolidge, and greater Pinal County and other surrounding areas. During the tours, the staff explains the extraction method and shows attendees the existing well-field on the property. The project also regularly holds events and other outreach activities. Contact the Florence Copper Community Center anytime for current updates: (520) 868-8060.